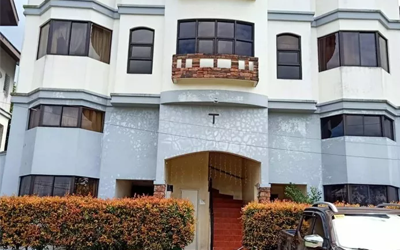 AMT Leisure Suites
Is a very prestigious development in Tagaytay City that is only a few minutes away from the popular places and sceneries in beautiful Tagaytay.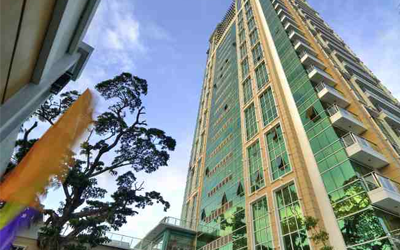 The Padgett Place
A luxurious condominium in a quiet enclave in Lahug, Cebu City. Lush, sprawling greenery makes a true urban gardener's paradise, promoting relaxation, well-being, and peace of mind.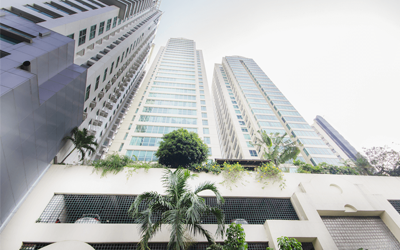 Wack-Wack Twin Towers
A 30-storey residential community located at old Wack-Wack Road, Mandaluyong City. This stunning landmark faces the grand and prestigious Wack-Wack Golf and Country Club, which can be captured in the master bedrooms of most of its spacious and sophisticatedly designed units.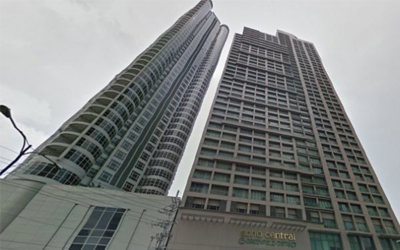 Soho Central
The Philippines' first transit-oriented development. With EDSA and Shaw Boulevard, just around the corner, Soho Central is naturally accessible to Metro Manila's major modes of Public transport.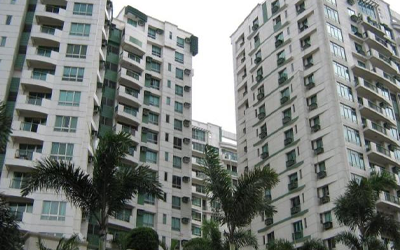 Bay Gardens
With its prime location and high level of security, your new home comes with expansive views and exclusive access to the club, making it a grad experience for the whole family.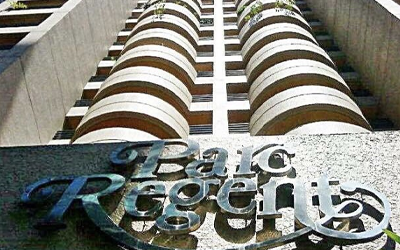 Parc Regent
Targeting exclusivity and maximizing space for the utmost convenience of its residents the building features cozy two-and three-bedroom units truly the ideal abode for young professionals and urban families. Ensuring that the residents and their guests receive the most efficient accommodation, the condominium boasts of an array of amenities and services.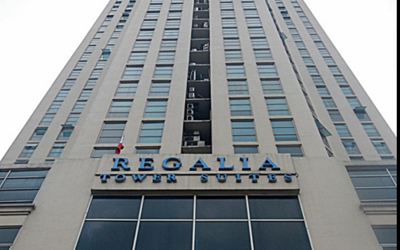 Regalia Park Towers
A high-rise mixed-use property located at 150P. Tuazon Boulevard, Cubao Quezon City.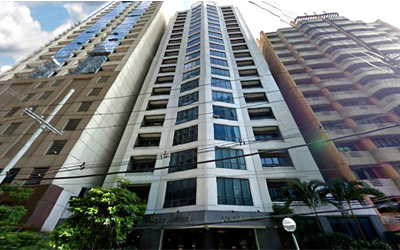 Ponte Salcedo
A 22-storey building located at 120 Valero St. Salcedo Village, Makati City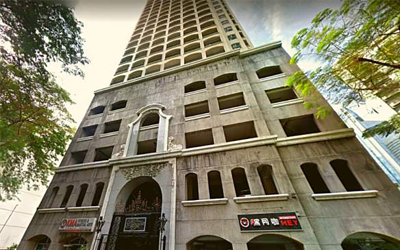 Le Domaine
A 22-storey building located at 104 Tordesillas St. Salcedo Village, Makati City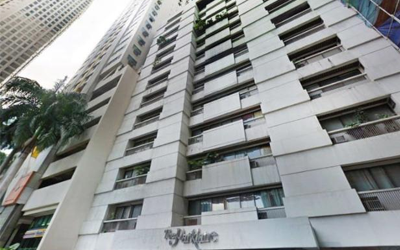 The Parklane
Constructed in 1994, this low-density 12-storey condominium values the comfort and space of its residents.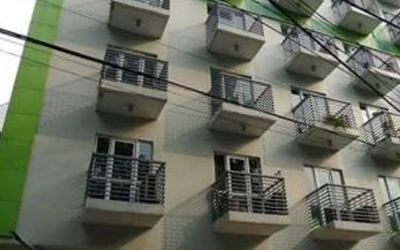 KL Malvar
A sanctuary in the heart of the metropolis, KL Malvar Residences is a 7-storey medium-rise residential condominium located at Gen. Molar St., Brgy. San Antonio, Pasig City.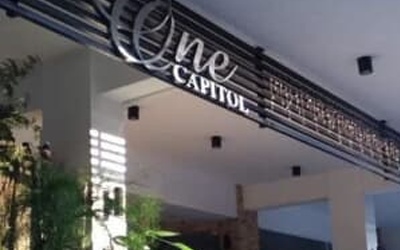 One Capitol
A 10-storey residential condominium building with two parking levels and a total of 114 units.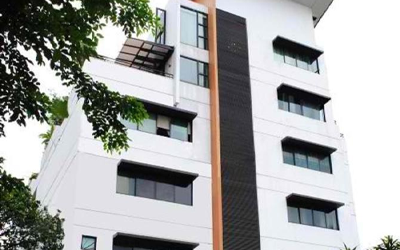 Grand 21 Place
A 6-storey office and residential building with a total gross floor area of 2,517 square meters.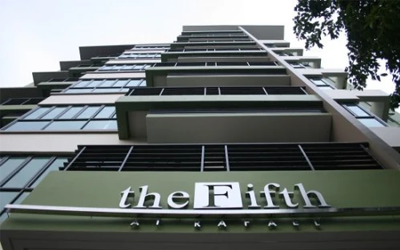 The Fifth
An 8-storey office and residential building with a total gross floor area of approximately 9,000 square meters.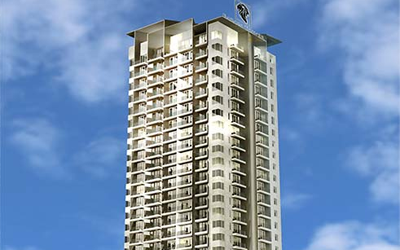 Baron Towers
Baron Tower is Wee Community Developers, Inc.'s seventh residential condominium development that is located in one of the prime locations in San Juan- Wilson Street.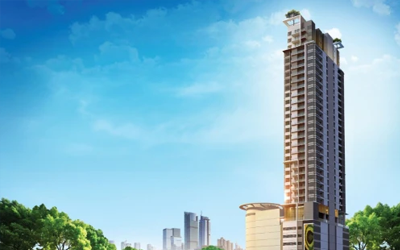 Sky Residence
A 38-storey development of MCY Development Corporation located at the heart of China Town.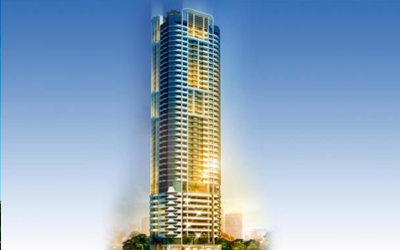 Oxford Parksuites
Located at the corner of G. Masangkay corner La Torre Streets.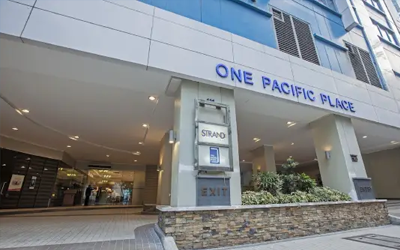 One Pacific Place
One Pacific Place is a strategic move for sharp investors, both young and old. This high-rise condominium development is situated in Salcedo Village Makati.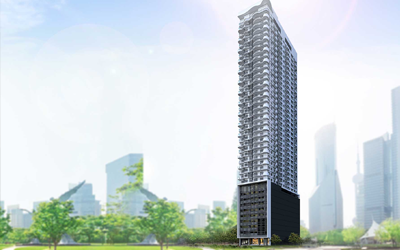 Princeview Parksuites
A luxurious 39-storey residential development at the enter of Manila's dynamic Chinatown.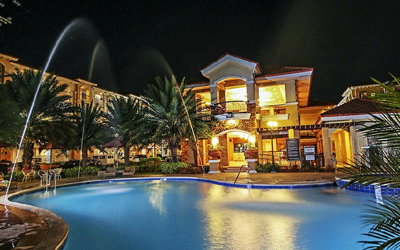 Capri Oasis
Taking inspiration from the scenic Isle of Capri in Italy, Capri Oasis is an invigorating enclave of stylish 5-storey buildings that seamlessly blend with luxuriant greenery and wide, open spaces. So, you can wake up to the bright side of life every single day. Capri Oasis buildings Albero, Brezza, and Solare are located at Dr. Sixto Antonio Avenue, Pasig City, while buildings Cielo, Fiori, and Vento are located at Brgy. Maybunga, Dr. Sixto Avenue, Pasig City.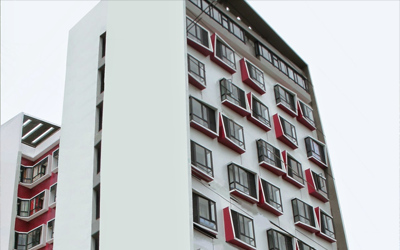 Two Seven Residences
The Two Seven Residences is a project that carries over the successful I principles of the space design aspects of One Capitol and takes it toward a more progressive exterior expression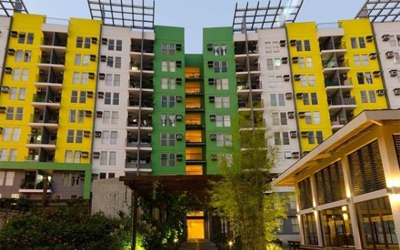 Hampton Gardens – Berkshire Tower
Berkshire Tower Imagine waking up to the chirping of birds and looking outside your window to a lush, tropical landscape. This is what mornings are like at Hampton Garden.
A Mediterranean-inspired atrium nestled inside a peaceful gated subdivision, it is the instinctive choice of urban professionals, families, foreigners, and retirees. With proximity to places of interest, offices, and schools, Hampton Garden is the perfect investment for those who wish a quiet place to come home to within the city.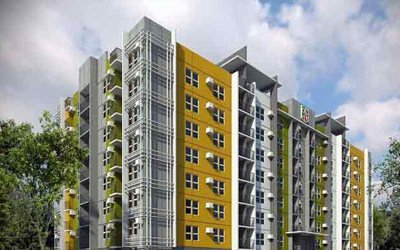 Hampton Gardens – Dover Tower
More than buildings and condominiums, Hampton Garden Dover is a dynamic living community. A place where you can both experience the exclusivity of living in a condo and the life-nurturing environment of a subdivision.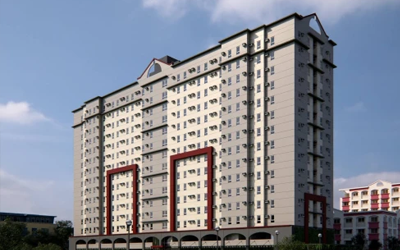 Hampton Gardens – Fairfield Tower
Hampton Gardens Fairfield Tower is grand as it is a condominium community, living here is like living in a private and exclusive subdivision, where living spaces are sublime, the privacy maximized. The Gardens is an ideal place for urban families seeking reprieve from the tiring day in the office, paper works from school, and other tiresome everyday activities.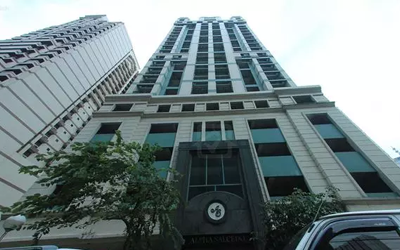 Alpha Salcedo Condominium
A 24-storey residential condominium located at H.V. Dela Costa, BeI-Air, Makati City. Constructed in 1994, the property offers spacious units, from 32-square-meter studio units from 60 to 64-sqm one-bedroom up to 95-sqm two-bedroom units.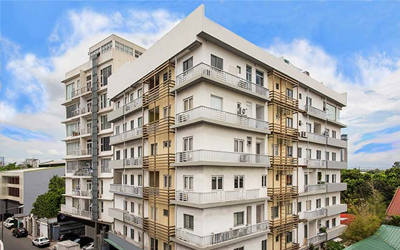 First Baron Residences Condominium Corp.
First Baron Residences, the first condominium project of Wee Community Developers Inc. Limited to only 36 residential units, First Baron offered large two-storey condominium units, a first of its kind in San Juan. Located in Metro Manila's safest barangay and the view of Wack-Wack Golf Course made it an instant hit to its residents.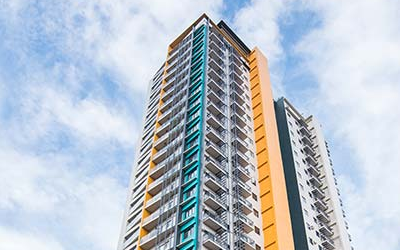 Centro Tower Condominium Corp.
Centro Tower Located at N. Domingo St. Quezon City, and rising 24 stories tall, Centro Tower finally lets you enjoy a home as versatile as your lifestyle.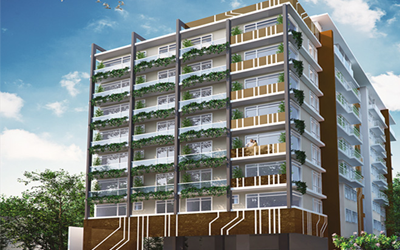 Centro Residences Condominium Corp.
Centro Residences takes pride in offering the best package this side of Quezon City. It offers generous units, better space utility and layouts, friendlier payment terms and affordable packages. It is literally surrounded by the best shopping centers, Manila's premier schools and the Country's Top Hospitals. Centro Residences is accessible through various major roads in Metro Manila. Centro, it is at the center of everything.